Twelve Acres Wedding
This wedding was an experience I will hold close to me as I continue to grow my business. It was, of course, the gorgeous wedding day of Nicole and Brandon and it became the day I really realized, "holy crap. I'm doing this. This is what I do." Even though this was my ninth wedding, I finally felt like I knew what I was doing, I felt professional, calm, happy, and furiously ambitious to do the best I could.
Nicole and Brandon made it easy. This beautiful, laid back couple held their rustic-themed wedding at the Twelve Acres venue in Rhode Island and the day just unfolded perfectly. I could not have asked for a more flawless day.
As an animal lover, I love going to people's houses pre-ceremony and being able to photograph the pets reacting to all the action going on . They're usually pretty confused.
Nicole and her sister Danielle share such a strong, lifelong connection. It was so easy to naturally capture this love throughout the day.
No one could stop commenting on how gorgeous Nicole was. So true.
No lie, I started jumping around freaking out when I took this picture. It's just so beautiful! I was excited! I'm like a kid on Christmas sometimes.
One of the best moments of the day: the first glimpe Nicole's longtime friend saw her as a bride. The room was bursting with emotion and love only found on the greatest days of people's lives.
To me, one of the most crucial shots of the wedding is the groom watching the love of his life walk towards him.
Aren't those branches awesome? The decorations for this wedding were fantastic.
Pretty sure these guys have been working the camera since birth.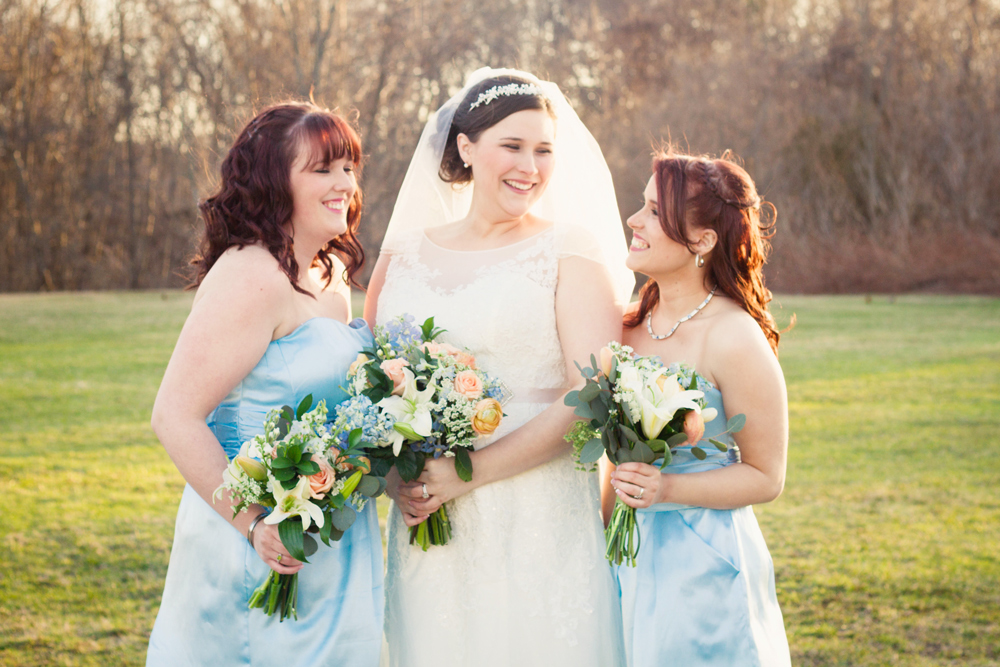 So shoutout to the sun for being a photographer's dream come true this day. I can't get over how perfectly it worked for me during Nicole and Brandon's photoshoot.
Oh and have I mentioned these two are crazy photogenic?
Brought to you straight from Pinterest:
It's my goal to capture the Cha-Cha Slide better than any other photographer. This will be what I'm remembered for. This will be my legacy.
This wedding was truly a milestone for me, an absolutely flawless day that helped me realize this is truly what I'm meant to do.
Congratulations to an amazing couple. I hope happiness is found around every corner, and the incomparable love between you only grows stronger.
-Andrea =)